This holiday season brings a unique and meaningful opportunity to honor or remember a loved one through the Tidelands Health Foundation's annual Lights of Love campaign. By making a donation to Lights of Love, you are helping to fund scholarships to Tidelands Health employee partners who want to advance their health care education, as well as scholarships for local graduating high school seniors who are pursuing a health-related degree.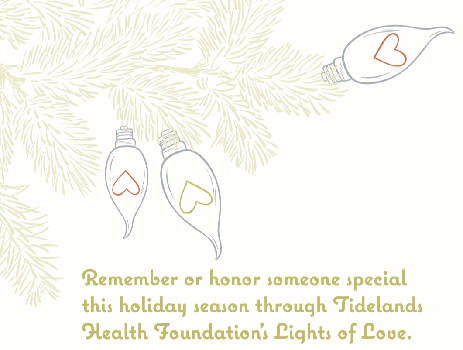 Lights of Love trees are located at Tidelands Health Waccamaw Community Hospital, Tidelands Health Georgetown Memorial Hospital and Tidelands Health Medical Park at The Market Common.
Thank you for your support during this special time of year! Happy Holidays!!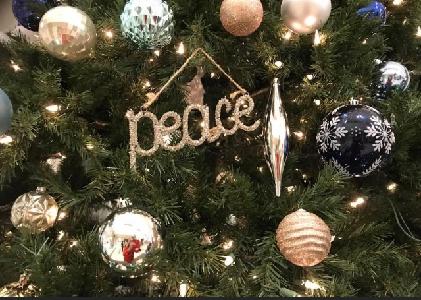 **Disclaimer: Photos and videos are from previous Lights of Love events. This year please remember to wear a mask and practice social distancing.
Donate:
Find a Participant or Team: