Due to the threats from Hurricane Ian with high winds, possible tornadoes, and heavy rains with possible flooding — and for the safety of our participants, sponsors, volunteers and staff — we have decided to postpone the Breast Cancer Awareness Walk from Saturday, October 1st to Saturday, October 8th.
We're celebrating our 17th annual Tidelands Health Foundation In the Pink Breast Cancer Awareness Walk. After two years of virtual walks, we're excited to be back in person!
Proceeds from this event benefit the Tidelands Health Foundation Breast Care Fund, which provides free mammography services for men and women without financial resources or government assistance.
Join us Saturday, Oct. 8, as we walk together to support the Breast Care Fund.
Butterflies of Hope are a special way to honor someone you love. For just $5, buy and sponsor a breast cancer awareness butterfly in one of three shades of pink: In honor of, In memory of or Survivor.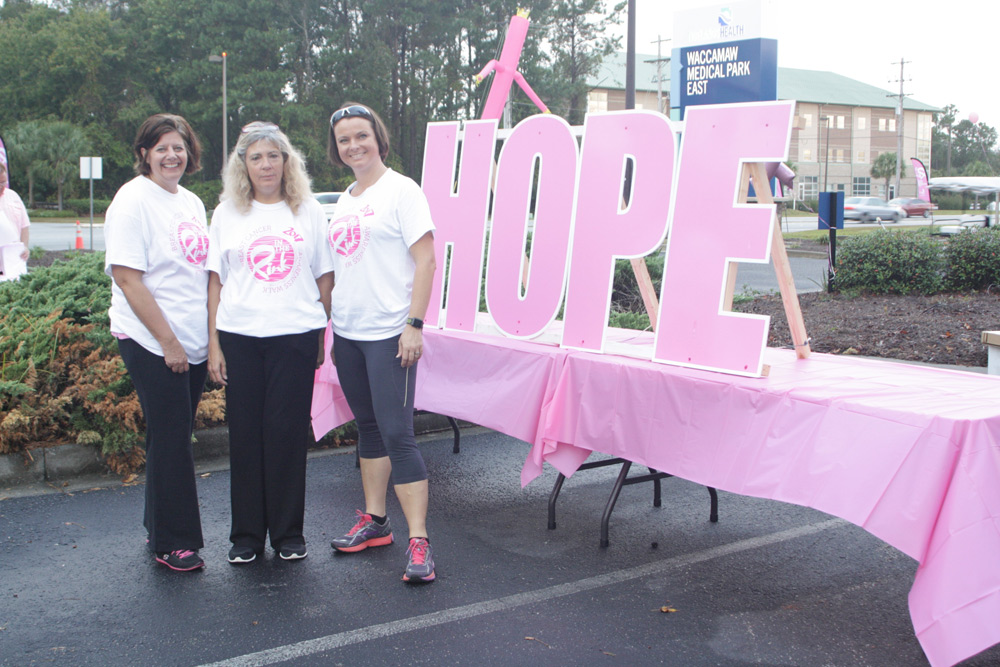 *Note: Photos and video are from In the Pink walks held prior to the COVID-19 pandemic. Your health and safety are our highest priorities. If you are not fully vaccinated, please remember to wear a mask and practice social distancing at this year's event. Thank you!